Framework Programme Empirical Educational Research
Headline, Text + Image
Content Module Text
Excellent research for the best possible opportunities
Education determines whether people can lead a self-determined life. It is the prerequisite for children, young people and adults to be able to develop their potential. Therefore, opening up the best possible educational opportunities for every individual – regardless of origin, gender, religious and sexual orientation, disability or social status – is an important socio-political goal.
In order to set the right course for good education for all, we need sound knowledge about the education system. With our support, the Federal Ministry of Education and Research (BMBF) is implementing the framework programme on empirical educational research and funding numerous research projects in thematically bundled focal areas. The projects – for example, on educational equity, dealing with heterogeneity in educational institutions, the opportunities and risks of digitalisation in education or quality in education – provide extensive findings about and for the education system as well as for the informal education sector. They develop descriptive, explanatory and change knowledge that enables target-oriented educational policy decisions and can sustainably improve educational practice.
From project funding to public relations work
In the Framework Programme Empirical Educational Research, DLR-PT takes on the classic tasks of project funding. In addition, it explores the research landscape, develops new funding ideas from the fields of action of the Framework Programme and translates these into funding guidelines. To this end, it organises and accompanies expert discussions and other expert hearings and later conducts the review procedures. It coordinates the Framework Programme's accompanying committee work and supports the BMBF in responding to enquiries from the public.
To ensure that the knowledge generated in the Framework Programme can be communicated and thus used by educational practice and policy, among others, DLR-PT is also responsible for accompanying public relations work. It regularly provides information on the activities and results of the Framework Programme on its website and in its newsletter, and it organises events such as the Educational Research Conference.
Thematic Priorities
Through the Framework Programme on Empirical Educational Research, the BMBF, with our support, has established quality-assured project funding in the field of empirical educational research. This has also made German empirical educational research more visible in the international arena. In addition, the transfer of research results to politics and educational practice is being expanded, and important structural goals are being implemented in the field of educational research through appropriate measures – for example in the areas of data storage and use, promotion of young researchers, and national and international networking.
Currently, education researchers are working in various thematic areas of BMBF-funded empirical education research.
Belonging to the First Framework Programme for the Promotion of Empirical Educational Research, one project is currently still being funded in the research area of Linguistic Education and Multilingualism.
Research under the umbrella of the Second Framework Programme for Empirical Educational Research is taking place in the following areas:
Digitisation in the education sector - fundamental questions and conditions for success, shaping educational processes
Digitisation in cultural education
Cultural Education in Rural Areas
knowledge transfer in cultural education
on sexualised violence in educational contexts
Education in early childhood
Inclusive Education – Qualification of Professionals, Support-Related Diagnostics
Quality in all-day educatio
breaking down barriers to education
Junior research groups.
The following funding lines have already been announced or are about to be funded:
Research on the development of skills for a digitally-shaped world (Digitisation III)
Processes of change in educational institutions and related measures of quality assurance and development
Language education in the immigration society: developing individual potential and shaping transitions
Promotion of projects for cross-border networking and development of project proposals for collaborative projects of the EU Framework Programme for Research and Innovation Horizon Europe
Strengthening European cooperation in educational research within the framework of the funding programme "The European Innovation Union – German Impulses for the European Research Area (ERA)
Collapses Title
Further assignments in this area
Collapses
Collapse Title
Federal-Countries Initiative "Education through Speech and Writing" (BiSS) and BiSS Transfer
Collapse Body
Language as the key to the world
Enabling children and young people in Germany to receive better and more individualised language, reading and writing support – this is what the Federal-Länder initiative "Education through Language and Writing" (BiSS) and BiSS-Transfer are all about.
In the funded BiSS projects, the researchers examined how effective language, reading and writing promotion methods are and how they can be further developed together with daycare centres and schools. The target group is children and young people with language support needs who have learned German as a first or second language or who have no knowledge of German at all – for example, children and young people from refugee families.
BiSS-Transfer aims at the science-based transfer of BiSS results. In the future, about 2,700 daycare centres and general education schools nationwide will be accompanied and advised in the implementation of their concepts for language education.
Publications Box Title
Publications
Client Reference Box
Client Module Image
Image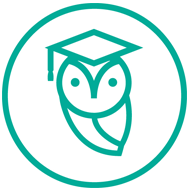 Additional Links Category
Additional Links Category Title
Further links
Main and Other Contacts
Contact at DLR Projektträger
Dr. Stephanie Schaerer
Position
Head of Department
Abteilung
Empirical Educational Research
Fachbereich
Bildung, Gender
Telefon
+49 228 3821 1117
Dr. Maren Heise
Abteilung
Empirical Educational Research
Fachbereich
Education, Gender
Telefon
+49 228 3821 1218