Data for Health Conference 2023
Headline, Text + Image
Content Module Text
What to expect
The recent years have revealed the enormous power of data. In the health sector, broad scale data utilization has been advancing medical knowledge by delivering data-driven discoveries, such as Artificial Intelligence (AI) technologies.
To further improve people's lives, health data research revolutions require the adoption of governing regulations and policies to ensure safe and secure health data research. The Data for Health conference aims at bringing together the German, US and international health data and AI community, experts – from science to business –, policy makers and stakeholders to ensure we seize the broad range of opportunities arising from data-driven improvements to health and society. Data for Health will be an invite-only two-day event to spotlight discussions, encourage sharing of best practices regarding health data use and transatlantic access to health data and connect our health data and AI research projects funded by the Federal Ministry of Health.
We are looking forward to inspiring impulses from the following speakers, for example: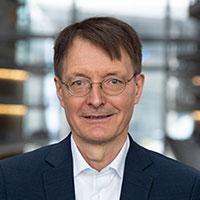 Prof. Dr. Karl Lauterbach
Federal Minister of Health
Image
Dr. Thomas Steffen
State Secretary at the Federal Ministry of Health
Prof. Dr. Jochen Lennerz
Medical Director at the Center for Integrated Diagnostics, Massachusetts General Hospital and Associate Professor of Pathology at the Harvard Medical School
Image
Copyright
© Jessica Scranton
Lawrence Lessig
Roy L. Furman Professor of Law and Leadership at the Harvard Law School
Prof. Dr. Alena Buyx
Chair at German Ethics Council
Image
Copyright
© Sebastian Runge
Prof. Dr. Roland Eils
Founding Director of the Berlin Institute of Health at Charité (BIH)
Image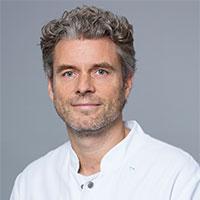 Prof. Dr. med. Thorsten Schlomm
Chairman of the Department of Urology at Charité - Universitätsmedizin Berlin
Image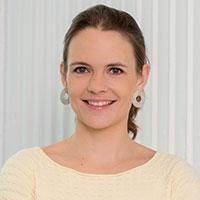 Copyright
© Tobias Schwerdt
Prof. Dr. Lena Maier-Hein
Head of Department, Managing Director "Data Science and Digital Oncology" (Deutsches Krebsforschungszentrum)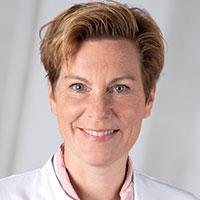 Prof. Dr. Dr. Eva Winkler
Managing Director NCT Heidelberg
More speakers to be announced soon!
Featuring
Attendees of the conference will have the opportunity to explore a wide range of topics related to health data and its impact on patient care, policy, and innovation.
High Level Keynotes from internationally experts across the health data sector
Hands-on workshops and interactive panel discussions
Digital Science Showcases featuring selected projects and new technologies
Opportunities for Collaboration across a broad range of stakeholders
Event date:
June 20 &  21 June 2023
Venue:
Berlin

Alte Münze
Molkenmarkt 2
10179 Berlin
Organiser:
Federal Ministry of Health
Registration:
The event is on invitation only.
Contact:
For queries please contact: dataforhealth@dlr.de
Additional Links Category
Main and Other Contacts
Contact at DLR Projektträger
Text
This conference is organized by the German Federal Ministry of Health in collaboration with Prof. Dr. Jochen Lennerz, Harvard Medical School, Boston, USA. The Data for Health Conference is a scientific meeting aiming to facilitate innovation in the entire spectrum of health data. The conference is open to all stakeholders and considered a collaboration in the pre-competitive space. The meeting will stay within protected subject matters, and we abstain from discussing pricing, sales, or sharing of proprietary or competitively sensitive information. We follow a written agenda and terminate discussions that stray into prohibited or competitive topics. Our code of conduct will be included on the meetings website; the website will also serve as a medium to make the conference materials publicly available.